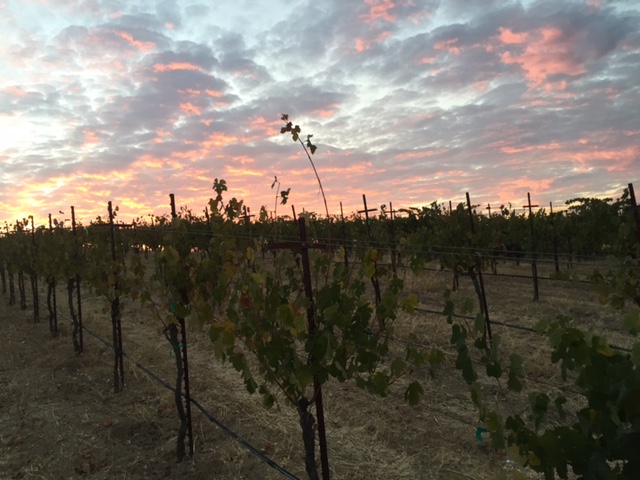 Luna Matta Vineyard
Nebbiolo, Sangiovese, Aglianico
Luna Matta has been certified organic through CCOF since 2010. They have gone beyond organics with practices such as releasing beneficials such as a weevil for star thistle control and lacewings for leafhopper control. Nothing is sprayed on the property that requires "astronaut" apparel to apply. Much of the property is dry farmed. Elevation is about 1750 feet above sea level. Soil is a thin layer of clay loam over calcareous substrate.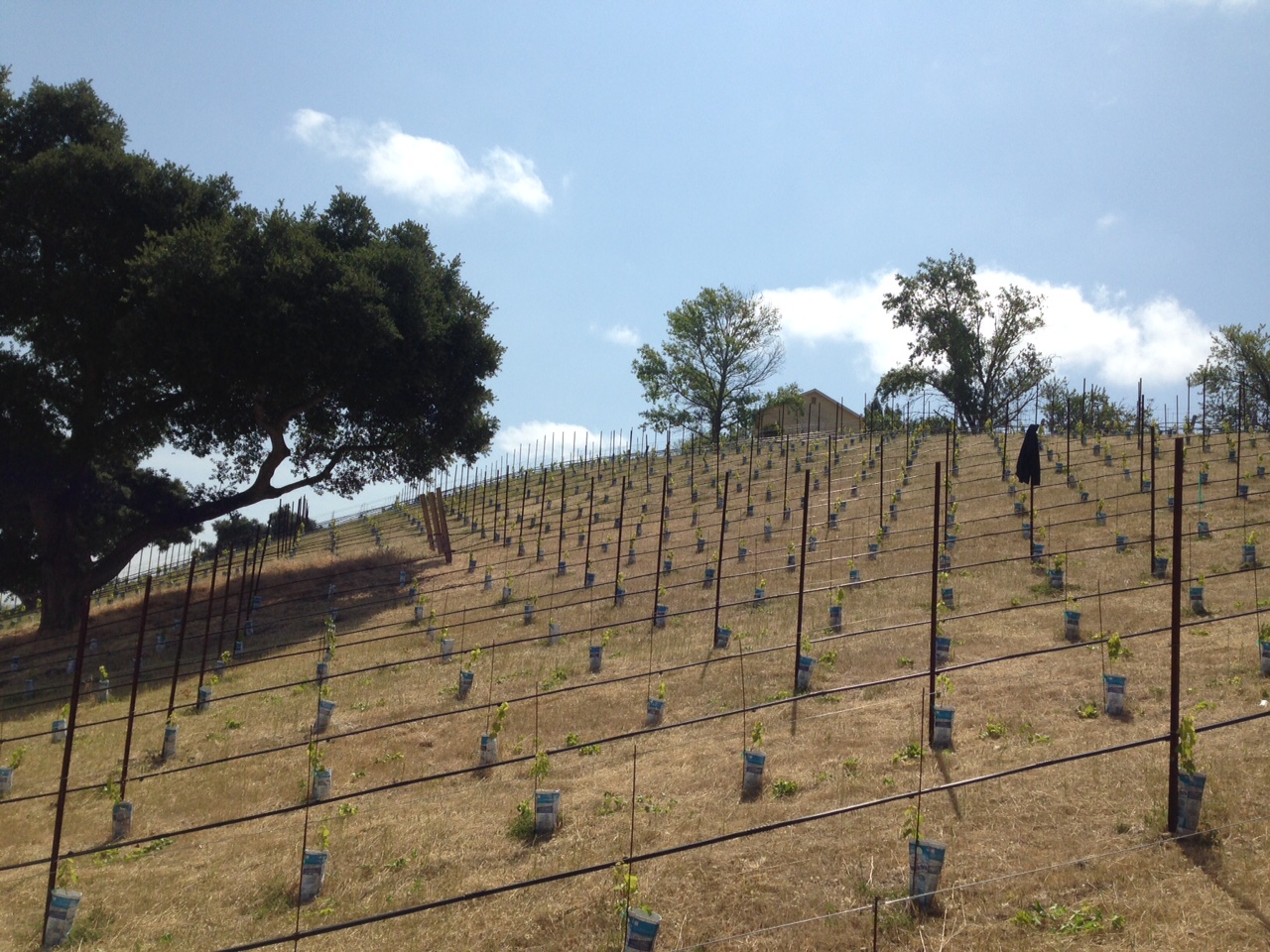 Giornata Estate Vineyard
Nebbiolo, Sangiovese, Ribolla Gialla, Friulano, Trebbiano
Planted in 2013, our Estate vineyard should produce its first harvest in 2017.
Margarita Vineyard
Pinot Grigio, Cabernet Sauvignon, Merlot, Petit Verdot
Soils composed of ancient seabed, shale, rocky alluvium, granitic and volcanic soils are on the southern-most part of Paso Robles AVA. Elevation is about 1200 feet. There are many fossilized oyster shells as this area was once under water. It is a cool region of Paso AVA, frequently susceptible to both spring and fall frosts. SIP certified.
Bassi Ranch Vineyard
Pinot Grigio
Elevation is 175 feet with views of the Pacific Ocean. Soil series Gaviota – fine sandy loam topsoil over unweathered bedrock. Grapes are grown biodynamically on a south-facing hillside. Long-time friend Mike Sinor owns the vineyard.
French Camp Vineyard
Aglianico
Alluvial soils composed of sandy loam soil. Elevation is approximately 1600 feet. The Miller family purchased this property in 1973 and has been selling their grapes since 1976. The Aglianico was originally planted for Randall Graham's Bonny Doon wines. Today there is only 1 acre of Aglianico at French Camp. The property is SIP certified and employs a falconer at harvest (instead of netting), uses compost teas, and uses cover crops. Rainfall is scarce (even for Paso Robles), so irrigation management is key to keeping the berries small.
Black Vineyard
Merlot
This small vineyard owned by Jim & Liz Black sits atop the steeply pitched rocky soils of the west side of the Paso Robles AVA. Low-yielding vines produce Merlot of uncommon intensity and depth.
Nightingale Ranch Vineyard
Fiano, Aglianico
This property has been neglected recently for a few years due to a divorce and suffered from cold damage in 2013. The new manager has taken the approach in 2014 to "fix" the problems by pruning and re-training the vines. It is sustainably farmed as Wild Horse mentioned above. Soils are the Nacimiento complex made of silty clay loam, 15-30% slope on hills, weathered rocks from calcareous shale and sandstone are present in the soils. Elevation is 800 feet.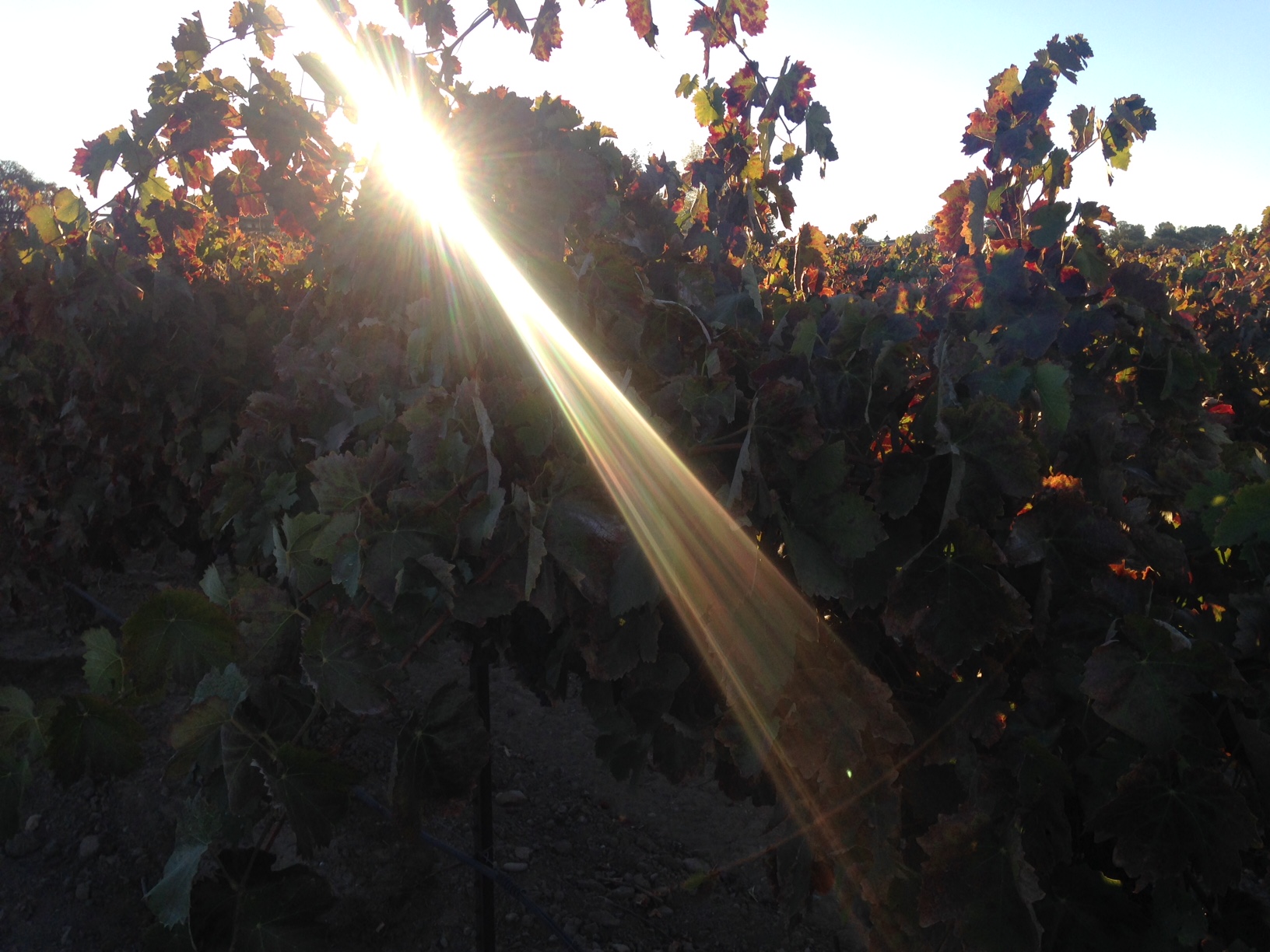 Panache Vineyard
Barbera
Nacimiento-Los Osos soil complex made of clay loam over weathered bedrock. 1150 feet above sea level. The 2-acre vineyard is located on the outskirts of the community of Creston. The diurnal temperatures are among the highest in the region. The skins can become thick due to the large temperature swings from day to night.